Innovation made in Switzerland - that's what Signvision stands for
We were able to record a massive cost reduction in addition to the committee reduction!
The UA1850 E ADWS is ideally suited for cutting high-quality window film.
Anyone in Switzerland who is concerned with heat and glare protection of any kind will sooner or later come across the Gossau-based company Signvision or the website
www.folienzuschnitt.ch
bump Although the company, which was founded in 2010, also offers advertising technology in the areas of lettering, signage, surface finishing and car design and impresses in this area with the highest quality and an attractive price-performance ratio – in recent years, however, another sector has been gaining more and more importance for sustainability reasons: window films.
Solar control films can reduce the penetration of solar energy responsible for heat generation by up to 86%, thus massively saving energy and costs for air conditioning. Likewise, glare protection is improved and harmful UV rays are reduced to protect exhibits or products, for example – without restricting the view outside. In addition to a wide range of products, as well as professional advice and assembly, Signvision offers a cutting service that is second to none – a unique, internally developed nesting algorithm guarantees the optimal arrangement of the shapes to be cut on the high-priced films. In addition to enormous cost savings on the part of the customer, the innovative nesting algorithm also contributes significantly to reject avoidance and thus waste reduction. Even detailed price calculation, batch tracking and warranty management are possible with the continuously optimized software at Signvision.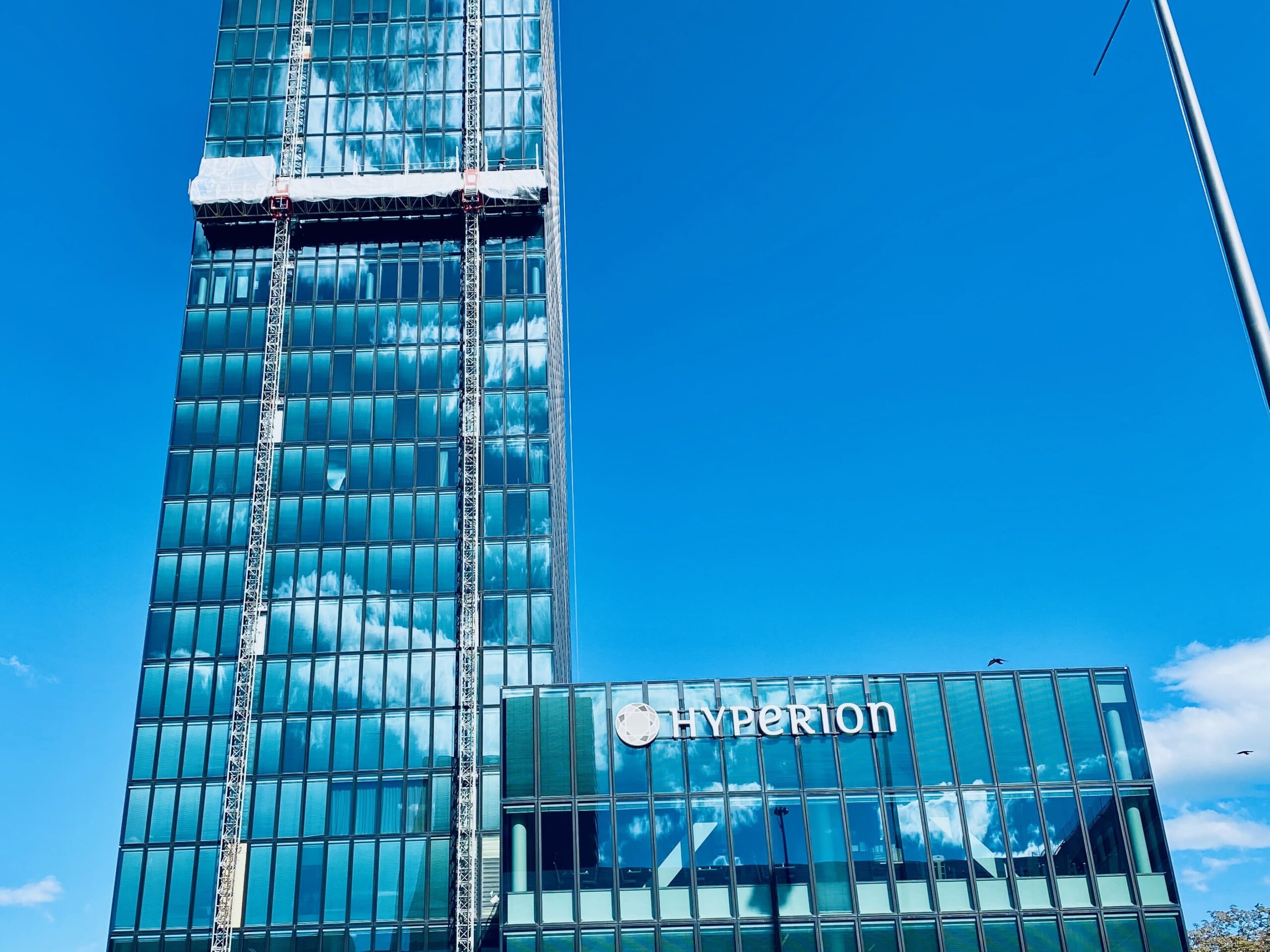 To optimize the processes even further, the decision was made to procure the Nepata Wrapping machine with cut-off function UA1850 E ADWS with the launch of the largest 3M solar control film project in Europe. The glass facade of the 105-meter high Messeturm in Basel was fitted with window film to achieve energy savings of around 30% per year.
With the Nepata UA1850 E ADWS, the precise pre-cutting of the original rolls from 3M made it possible to achieve almost 100% utilization of the material, as the high-priced films could be cut to the widths required in each case and thus optimally prepared for exact cutting by the ignition plotter. Like many other sensitive sunscreen, safety and privacy films, the film used for the trade show tower had to remain on its original core for storage to prevent tunneling and dirt buildup and to ensure dimensional stability. By cutting off the excess film width, remnants could be stored in their original condition and used for later projects, resulting in both cost and maximum scrap reduction.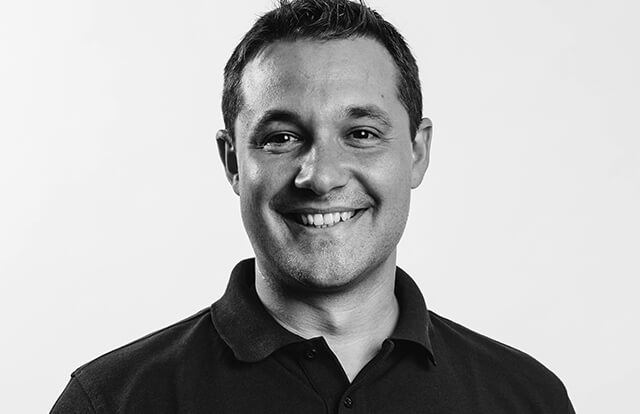 "By the end of the project, the Nepata UA1850 E ADWS had already paid for itself.

paid for itself. In addition, we can now offer our customers even more services and thus expand our portfolio!" (Stefan Holenstein, CEO Signvision)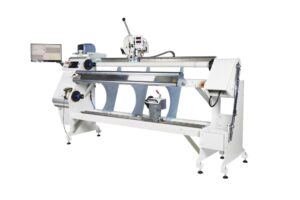 Rewinding, winding, unwinding, cutting to length, length measurement, etc. of roll media up to 1850 mm wide
Slitting and cutting of roll media up to 1950mm width
Rewinding speed up to 1.0 m/s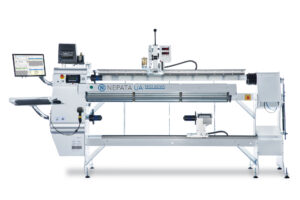 Wrapping speed at up to 1.5m/s
Wrapping up to 1850mm width, parting up to 1900mm width
Control via ConvertPlus software incl. Barcode labels for customer and stock rolls
Labeling the leftover rolls is no problem thanks to the ConvertPlus software that is part of the machine and, in addition to correct labeling, also enables error-free batch tracking and linking of the technical data sheets for the end customer directly on the label.
In the meantime, the Nepata UA1850 E ADWS is mainly used at Signvision to provide yard goods for customers, but it also offers various advantages for internal processes and thus the company's profitability: Thanks to the Nepata rewinding and cut-off machine, rolls can now be purchased from manufacturers in maximum width without having to use their costly cutting service. This is a strong cost factor, especially for high-priced tinting films, which can be reduced by internal tapping. Furthermore, freight costs are reduced due to the purchase of larger rolls and the resulting reduced volume weight.
In addition to the functional advantages of the machine, CEO Stefan Holenstein is also extremely satisfied with the service provided by Nepata. To achieve perfect results, Fabian Franke visited Gossau a second time after handover of the rewinding machine with cut-off function to adjust fine details and take customer feedback into account for the next development steps.
Since February 2015, Nepata's conversion centers have been part of Bruxsafol's work processes - and thus of a success story that is second to none. In the meantime, there are not only two UA1650 ADWS conversion centers in BRUXSAFOL's halls, but even a custom-built UA1850 ADWS with a cutting width of 185 cm.
Efficient, error-free and fast work is the top priority in the warehouse of the Muri-based company Profot. Nepata's conversion centers are therefore the optimal solution for Fabian Hux and his team.