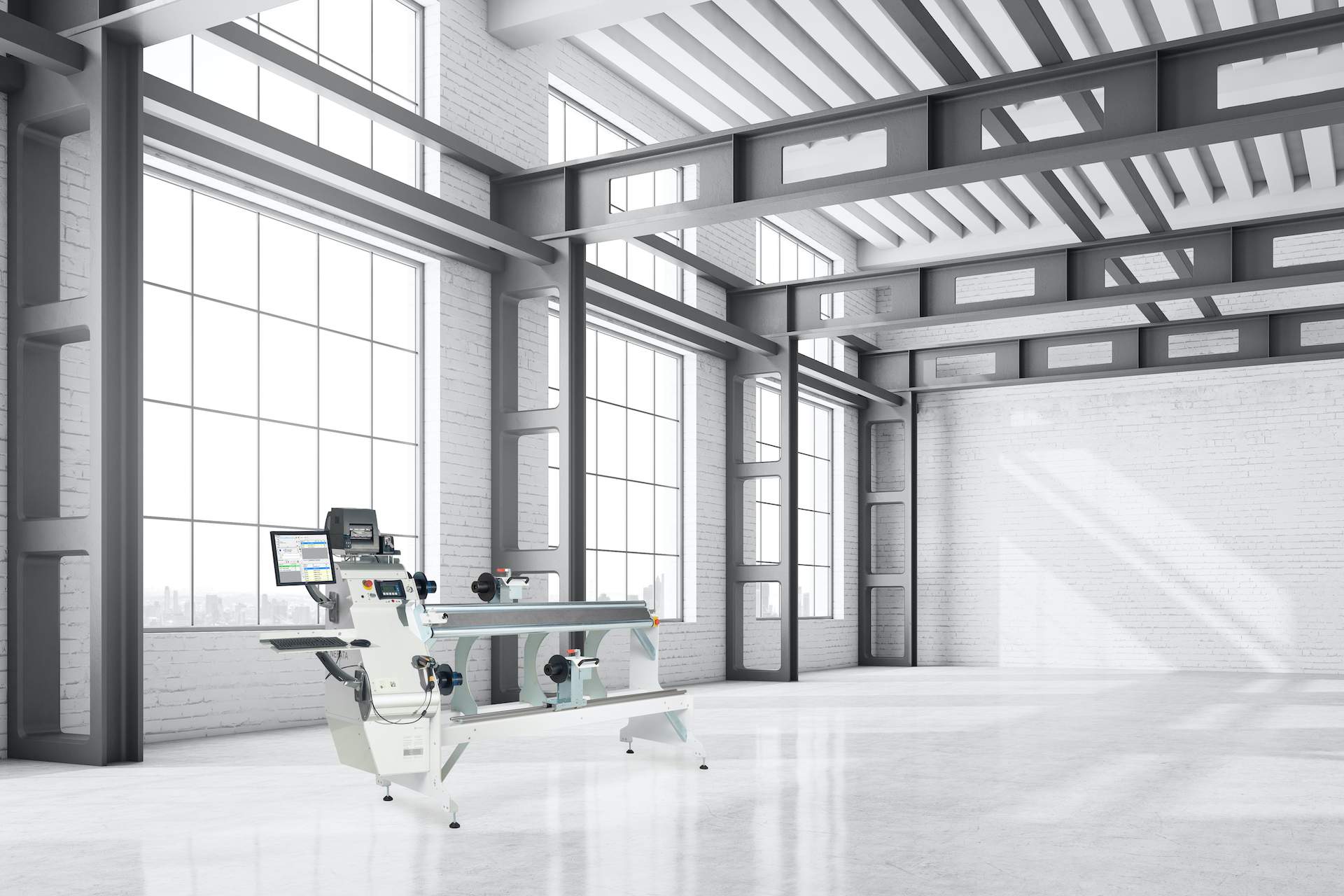 Nepata rewinding & slitting machines
Especially for distributors and dealers in the signmaking industry, Nepata GmbH has developed a range of rewinding, cross cutting and slitting machines to drastically increase productivity in converting processes involving adhesive films, digital print media and flex and flock films, and to minimize waste and scrap. We offer software solutions for the machines that reduce error costs and optimize production processes. In addition to standard machines, we also manufacture individual solutions for our customers.
Converting centers - all-in-one solution for maximum productivity
The Nepata converting centers guarantee error-free and accurate rewinding, cutting to length, and slitting of roll media at high productivity while avoiding errors and waste. They could be established worldwide in the film trade and for film manufacturing, as well as tape production.
Nepata rewinding machines - precise classics
Nepata's rewinders offer a wide range of options for efficient and precise rewinding and cutting to length of roll media. They are conveniently operated via touchscreens and can be controlled via ConvertPlus software to manage all converting processes without errors.
Slitting machines with the highest precision
The Nepata slitting machines or slittera offer a highly precise and efficient solution for slitting roll media. All machines are characterized by high precision, productivity and user-friendly control.
Foil separator - avoid waste & reduce costs
By using the film separator, companies can reuse valuable resources and take a more sustainable approach to film production. This world first enables the delamination of self-adhesive films, allowing the PVC material to be separated from the backing paper and recycled.
Jumbo Companion unwinder - best support up to 100 cm diameter
The innovative Jumbo Companion JC1650 can unwind jumbo rolls or parent rolls up to 100 cm in diameter and 500 kg in weight, making it the perfect complement for the UA1650 ADWS converting center or the UA1650 rewinder.
Used machines - Best Nepata quality, usual good service
Machines in good condition, completely overhauled by our technicians – of course with the usual Nepata quality and warranty.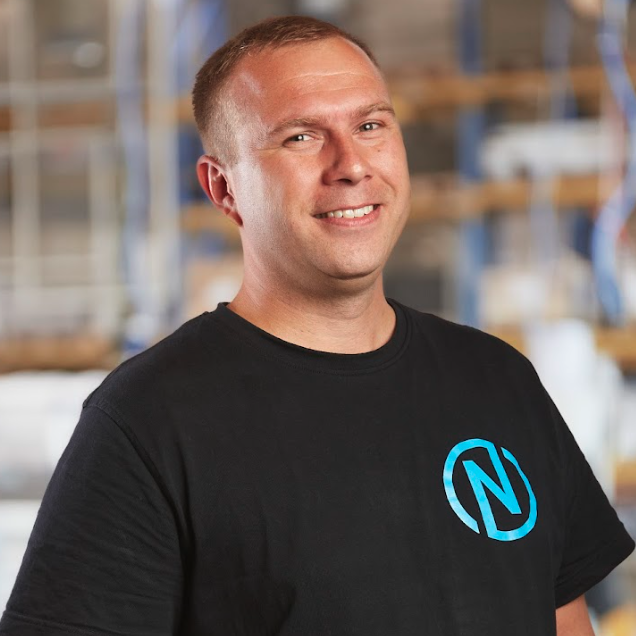 "Thanks to the close cooperation between the development and production departments, we are very flexible and can react quickly to customer requirements.
Together with our broad product portfolio, this means we can always offer our customers the right solution for their business."
Daniel Dotterer (Head of Workshop & Service)
Automation, efficiency and control for your warehouse processes
The Nepata Automated Roll Storage System (ARSS) is designed for roll storage with a total capacity of up to 3,000 rolls. In addition to the software-based optimization of processes, the system is characterized above all by the small footprint required for storing the rolls. In each case, the system is individually adapted to the customer's requirements in terms of dimensions (footprint, height), total capacity and number of transfer stations.
Optimize further and further with accessories
In addition to excellent basic equipment, it is also possible at any time to adapt Nepata machines even better to the respective needs and workflows with suitable accessories! From lubrication systems, telescopic levers to tape dispensers – stop by our accessories!
Machine, software and service from a single source
Benefit from our services now
Installation & Commissioning
Installation & Commissioning
Delivery & Installation
Connection of PC & additional components
Software installation
Complete adjustment
Maintenance & Repair
Maintenance & repair on site
Replacement of parts if required
Complete inspection of the machine
Firmware update if required
Checking the safety-relevant components
Training of the employees
Training of the employees
Intensive on-site training

Training of all operating modes & troubleshooting.

Handling ConvertPlus2 Software

Process consulting & modeling if required
Technical training
Briefing on technical details
Explanation structure mechanics & electronics
Handling error scenarios
Disassembly & assembly of individual assemblies
Instruction in maintenance activities
Service case
Case with mechanics & electronics spare parts
Special tools for self repair
Storage at customer site
Refilling after spare parts removal
Process Consulting Digitalization
Process Consulting Digitalization
Process modeling for film logistics
Ideal integration of ConvertPlus2 with ERP systems & workflows