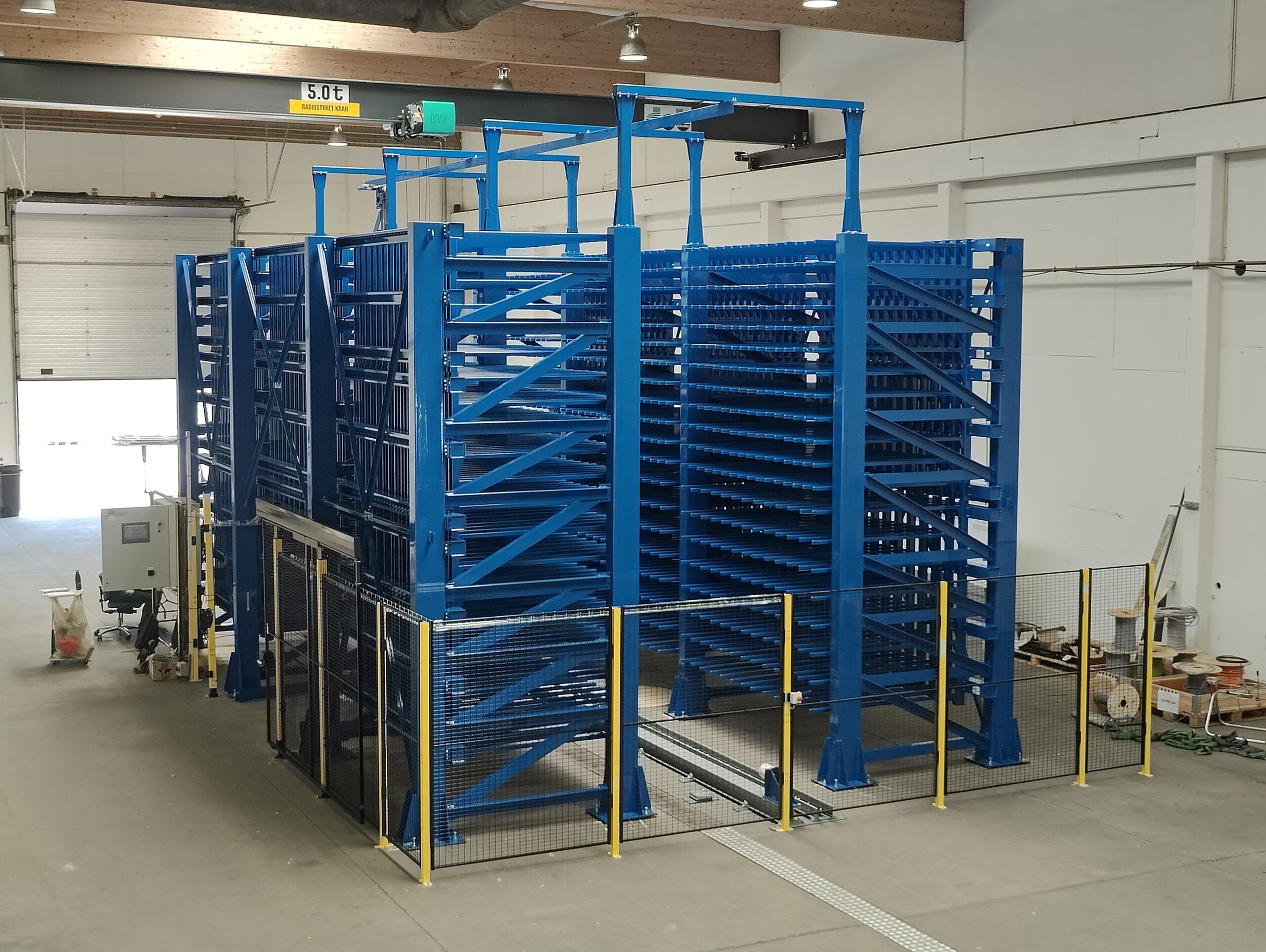 Automatic roll storage system with vertical robot
Automation, efficiency and control for your warehouse processes
In almost all converting processes, roll media must be stored and retrieved. This can mean thousands of rolls and hundreds of picks per day in a value chain.
The traditional storage of rolls and the way to the converting area (and back) cause significant costs and time losses. Despite high-speed sortation, inefficient pick-up and drop-off times persist, while shelving eats up valuable space and damages roll surfaces. Nepata has the solution: Innovative automatic storage systems for roll media that revolutionize the pick-up and delivery process and increase your efficiency.
Optimize the storage of your roll media with our innovative,
customized storage systems
The Nepata Automated Roll Storage System (ARSS) is designed for small to medium roll storage with a total capacity of up to 3,000 rolls. In addition to the software-based optimization of processes, the system is characterized above all by the small footprint required for storing the rolls. In each case, the system is individually adapted to the customer's requirements in terms of dimensions (footprint, height), total capacity and number of transfer stations.
THIS IS HOW IT WORKS
The roller storage system with vertical robot is based on a steel rack structure with horizontal mandrels on which the rollers hang very compactly. An automatic, vertical 3-axis robot sequentially moves to the rolls required for each job. Its specially designed tray gripper lifts the roll slightly from below, then lifts it down from the mandrel. The gripper then places the roll in a free transfer station. As soon as a roll is ready, the machine operator can manually open the transfer station like a drawer and remove the roll. The machines are ideally placed directly next to the transfer stations at the back of the storage system for optimal workflow. The storage of used rolls is done accordingly. For safety reasons, the robot warehouse is completely fenced in.
AUTOMATION OF FILM LOGISTICS
The supplied software of the robotic storage system can be fully integrated into the well-known Nepata control software ConvertPlus. The provision of film rolls is triggered at an early stage via the production queues. The control software optimizes the storage locations of frequently used films in order to reduce travel distances. The automatic storage system also signals when a new roll of a material is needed. This can then also be set at a transfer station. On the software side, it is also controlled that those rolls are preferably used which are already older or optimal with regard to the remaining length, in order to avoid overaged rolls and too short remainders.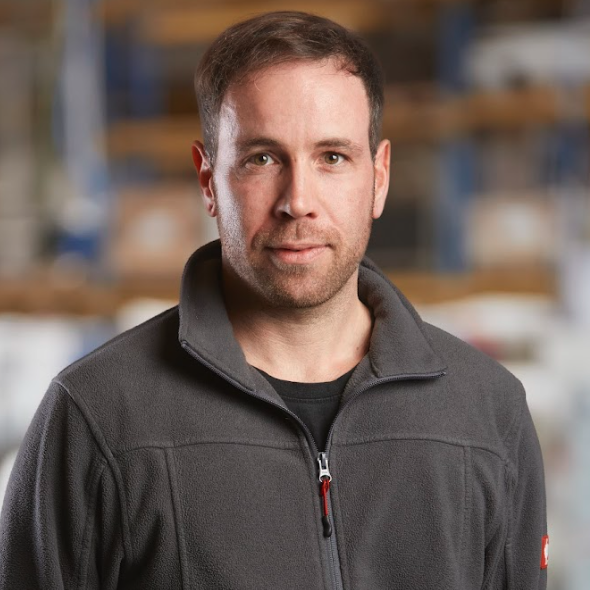 "Automation to counteract shortage of skilled workers

and overwork!
Many companies in the industry face the difficulty of not finding suitable personnel for logistics tasks or using existing capacities in a more value-adding way. The sickness rate due to the physically demanding work and the fluctuation due to the high workload also pose major challenges for companies. With an ARSS, personnel capacities can be saved and burdensome work can be minimized. Invest spare capacity in new growth potential for your business!"
Dominik Haas (Technician)

We know what we do
Worldwide establishment of the solutions of foil converting of Nepata for 10 years

Optimal complement with our partner CH System – specialists in logistics automation with 50 years of experience

Flexible service when it counts
Close cooperation with our partner CH System for comprehensive service and regular maintenance

Uncomplicated and fast remote maintenance

Technician secondment

Designed for longevity and durability
State of the art technology

High quality components

e.g. Siemens Simatic control and Siemens motors

Flexibility and adaptability
Variety of customization options

Adjustments of dimensions, weights, pick times and capacities

Integration of Nepata machines or other devices

Connection to ERP systems or ConvertPlus software.

Process oriented planning
Analysis of your current processes

Tailor-made solution for efficient warehouse processes

Forward planning
Detailed calculations and analysis of your data for individual design

Possible challenges who are identified in advance

Elimination of pick-up & drop-off times
Work steps that do not add value are reduced to the

reduced to a minimum

Relieving the burden on employees

Acceleration of processes

Process optimization
Improvement of logistics processes

Enormous optimization potential in combination with slitting machines from Nepata

Maximization of delivery reliability
Higher pick speed

Accelerate converting workflow

Increase delivery reliability

Growth despite shortage of skilled workers
Free up capacity in non-value-added activities

Facilitation of gripping and lifting operations for warehouse personnel
Minimization of physically demanding work

Reduction in sick leave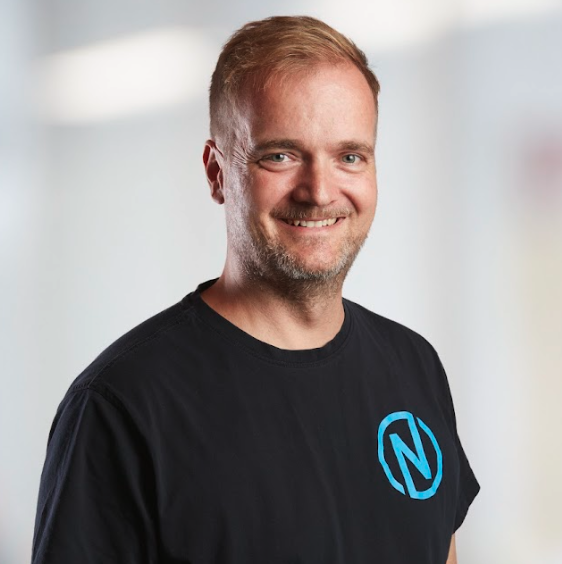 We will be happy to work out an individual offer for you!
Whether wrapping, cut-to-length or slitting machines, cut-off machines or roll storage systems – we are happy to adapt our products individually to your needs and workflows.
Contact us for a no-obligation consultation!
Dipl. Ing. Fabian Franke (CEO)
Article
Film rolls with different outer diameters and widths. Each roll is equipped with a manually applied adhesive tape that secures the roll from opening and unwinding.
Rollers core diameter
Ø 3" (75-77 mm), if necessary also smaller diameters
Max. Rollers diameter
205 mm
Total capacity
depending on configuration approx. 400 - 5,000 rolls
Transfer stations
depending on configuration, approx. 1-5 compartments or 1-3 film trolleys
Cycle time
approx. 45 s per full cycle (1 roll fetch, 1 roll bring)
Steel structure
Carbon steel, powder coated
Drive
Siemens SINAMICS S120 Servo
Power transmission
Timing belt
Control
Siemens Simotion D425
Environment
Normal ambient conditions
Footprint
Customized according to customer requirements
Height
Customized according to customer requirements
Soil condition
Horizontal flat bottom (1 mm deviation per 1 m)
Mains voltage
3 x 400 V, 50 Hz
Control voltage
230 V, 50 Hz, 24 V DC
Compressed air
At least 6 bar, dry and clean, at the location of the machine
Security
Robots are considered a dangerous zone. Light barriers required in combination with safety fences
Noise level
Maximum 75 dB (S) measured at 1 meter from the equipment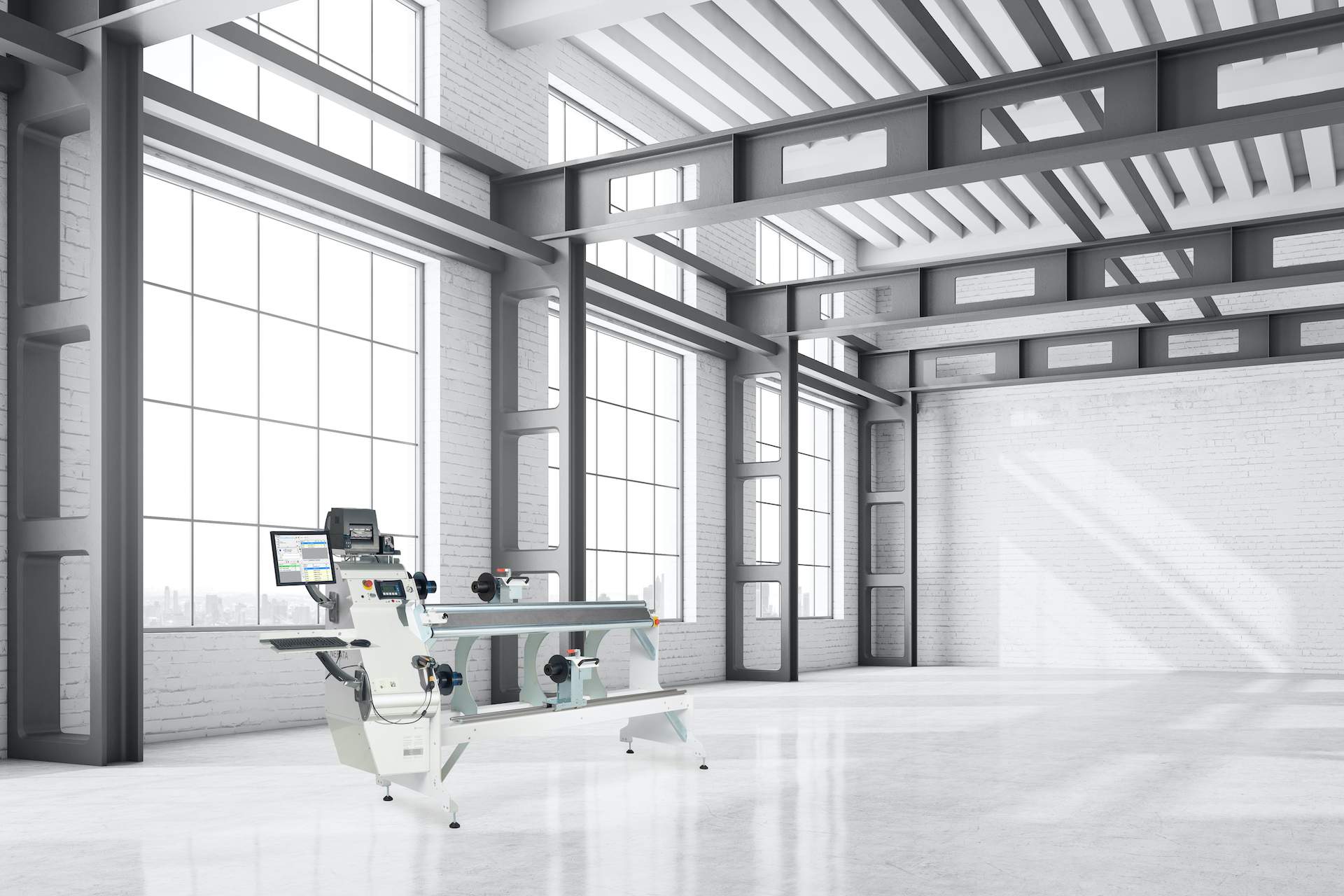 Materials that our
Machines can process
Self-adhesive films, sandblasting films
Masking films, car wrapping films
Magnetic foil, flex foils, flake foils
Sun protection films
Digital printing media, banners
Photographic papers
Papers, wallpapers Reflective self-adhesive films
Mesh
Further optimize the machines with accessories
In addition to excellent basic equipment, it is also possible at any time to adapt Nepata machines even better to the respective needs and workflows with suitable accessories! From lubrication systems, telescopic levers to tape dispensers – stop by our accessories!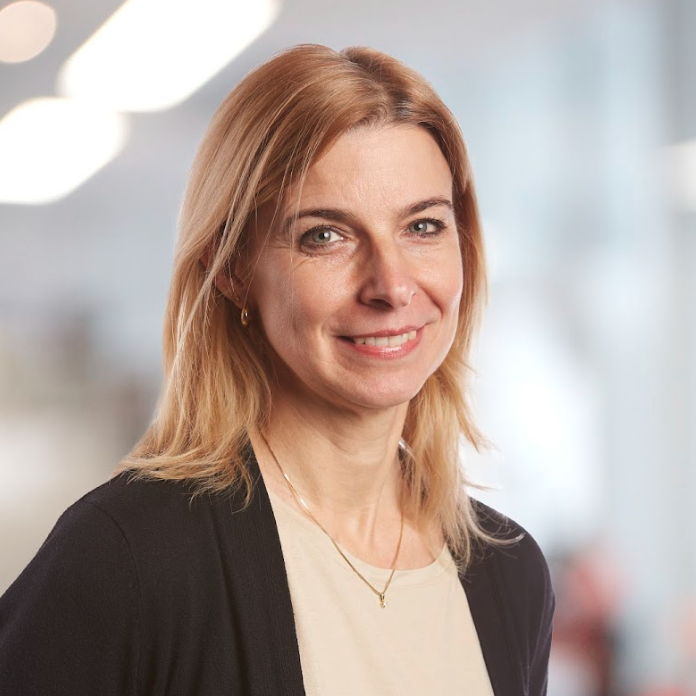 "Since development, production and sales are all under one roof, changes or customer requests can be implemented quickly and easily – if possible – thanks to the short distances.
Contact us today for a no-obligation informational consultation!"
Simone Zopik (Sales Manager)
These machines may also interest you: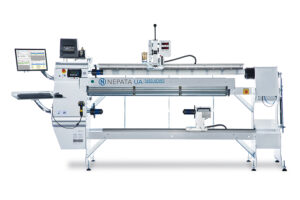 Wrapping speed at up to 1.5m/s
Wrapping up to 1650mm width, parting up to 1900mm width
Control via ConvertPlus2 software incl. Barcode labels for customer and stock rolls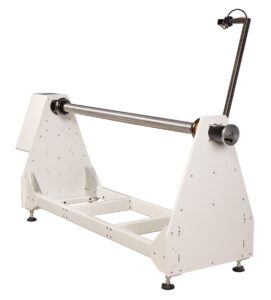 Unwinding of mother reels with a diameter of up to 100cm and a weight of up to 500kg
Web width up to 165cm
Controlled and adjustable web tension
Also check out our blog – this might interest you!
Automation: Industrial robots or portal system in the roll warehouse
Our automatic storage system for roll media is absolutely innovative: It saves employees time when […]
FILM LOGISTICS: High inflation – an argument to invest in automation now
In many industrialized countries, inflation is higher than it has been for decades – and […]