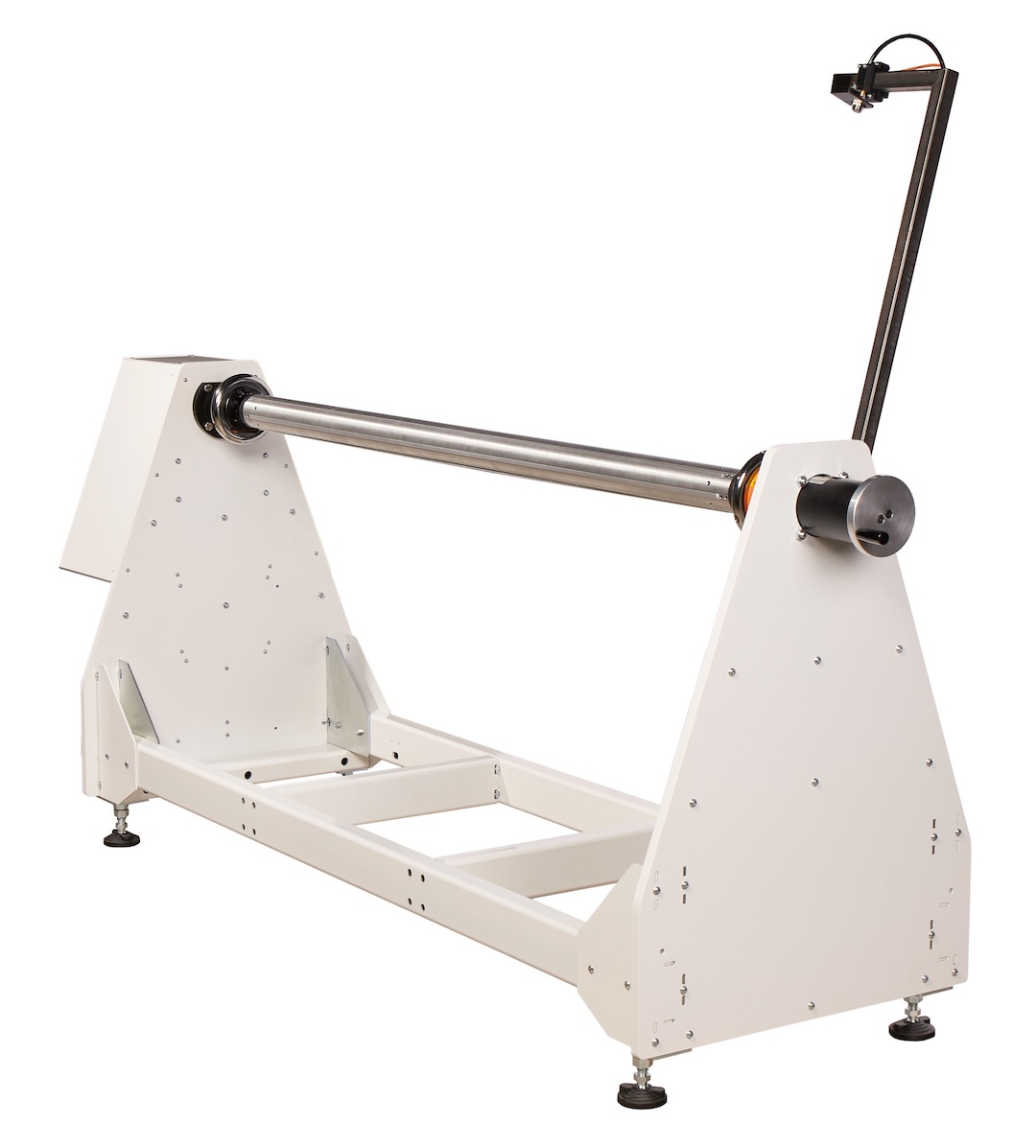 JC1650 JUMBO COMPANION UNWINDER FOR NUT ROLLS UP TO 100 CM DIAMETER
The Jumbo Companion JC1650 can be operated on a UA1650 ADWS converting center or on a UA1650 rewinding machine to unwind jumbo rolls or parent rolls up to 100 cm in diameter and weighing up to 500 kg in addition to the internal unwinding of these machines. The material is thereby drawn into the rewinding machine under the usual web tension control and is available there for the series production of short rolls and narrow rolls. In parallel, however, conventional internal unwinding can still be used on the Nepata rewinders and cut-offs.
The setup of the parent rolls on the JC1650 is done by means of push-through tensioning shafts in 3″ or 6″ diameter, the roll with tensioned shaft is then inserted into the jumbo unwinder via hinged bearings and locked. The film web is fed to the Nepata wrapping machine from the rear. Due to the smart web control of the JC1650, the inserted material is only touched and deflected at the bottom side, but not at its top side. A variety of different media can be processed in the JC1650 – similar to the Nepata rewinders.
"Unwinding large parent rolls with a diameter of up to 100 cm and a weight of up to 500 kg – no problem with our Jumbo Companion JC1650!"
Simone Zopik (Sales Manager)

SPEED - EN
Unwinding of mother reels with a diameter of up to 100cm and a weight of up to 500kg

Geschwindigkeit 2

Geschwindigkeit 3
Controlled and adjustable web tension

Geschwindigkeit 4
Web speeds of up to 1.5m/s

High rewinding accuracy of < 1mm/m / 99.9 %
Only in conjunction with UA1650 or UA1650 ADWS as well as UA770 and UA770 CORELESS latest model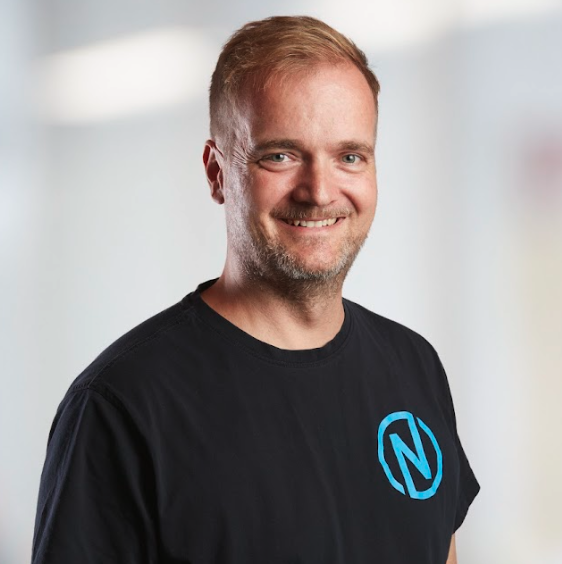 We will be happy to work out an individual offer for you!
Whether wrapping, cut-to-length or slitting machines, cut-off machines or roll storage systems – we are happy to adapt our products individually to your needs and workflows.
Contact us for a no-obligation consultation!
Dipl. Ing. Fabian Franke (CEO)
Max. Media width Unwind
1650mm
Max. Unwinding speed
1,5m/s
Max. Roll diameter Unwind
1000mm
Sleeve diameter unwinding
3", 6"
Accuracy when cutting to length
< 2mm/m*
Max. Roll weight unwinding
500kg
Power supply
AC voltage 230 V / 50 Hz - 60 Hz
Compressed air supply
6bar
Working environment
+5°C to +35°C
Dimensions (H x D x W)
tbd
* Depends on material being used. We will gladly provide you with information.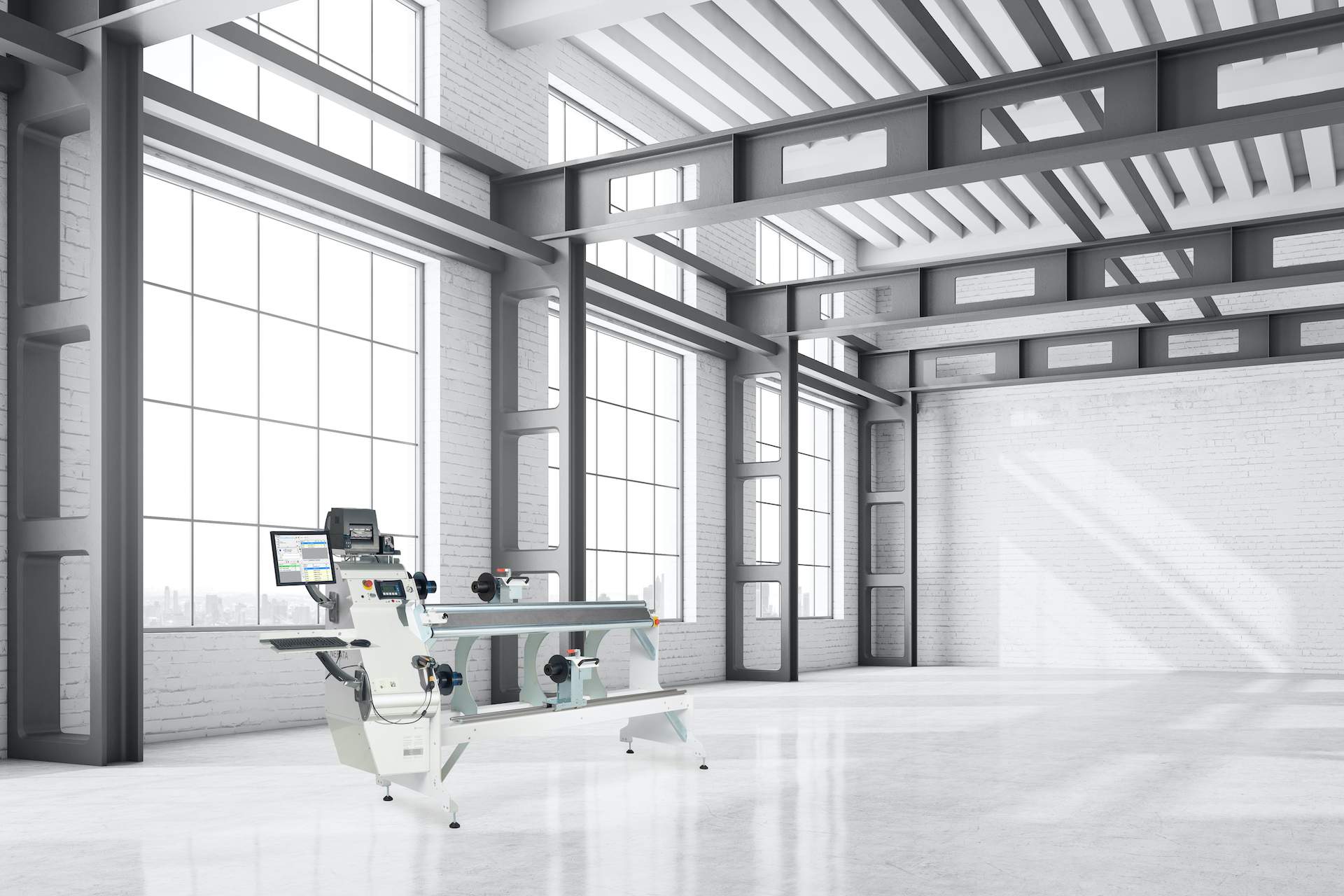 Materials that our
Machines can process
Self-adhesive films, sandblasting films
Masking films, car wrapping films
Magnetic foil, flex foils, flake foils
Sun protection films
Digital printing media, banners
Photographic papers
Papers, wallpapers Reflective self-adhesive films
Mesh
Further optimize the machines with accessories
In addition to excellent basic equipment, it is also possible at any time to adapt Nepata machines even better to the respective needs and workflows with suitable accessories! From lubrication systems, telescopic levers to tape dispensers – stop by our accessories!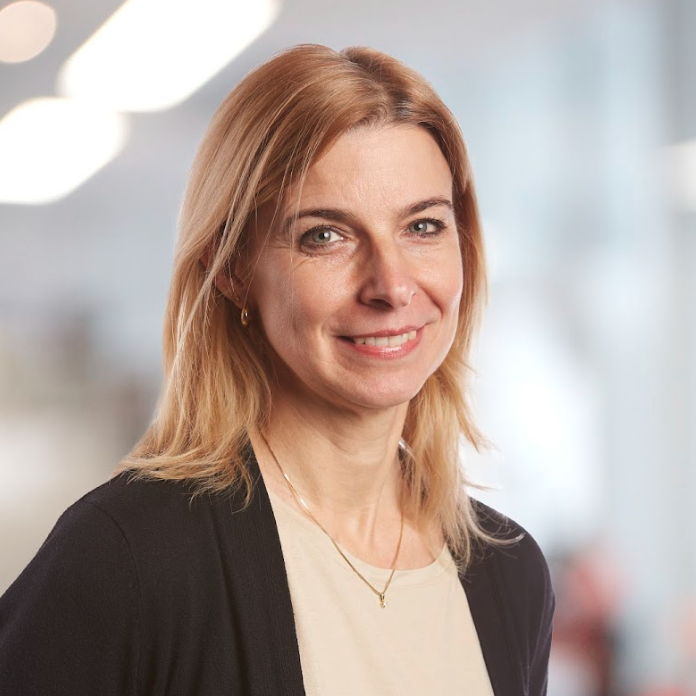 "Since development, production and sales are all under one roof, changes or customer requests can be implemented quickly and easily – if possible – thanks to the short distances.
Contact us today for a no-obligation informational consultation!"
Simone Zopik (Sales Manager)
These machines may also interest you: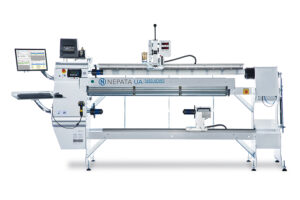 Wrapping speed at up to 1.5m/s
Wrapping up to 1650mm width, parting up to 1900mm width
Control via ConvertPlus2 software incl. Barcode labels for customer and stock rolls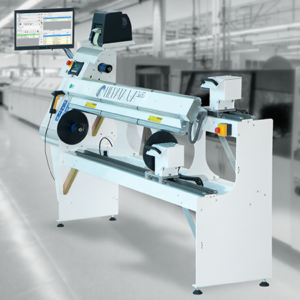 Wrapping speed up to 1.5m/s
Wrapping and cutting to length up to 1650mm width
Control via ConvertPlus2 software incl.
Also check out our blog – this might interest you!
FILM TRADE – Put a stop to enormous freight costs with jumbo rolls
Recently, shipping and freight costs have quadrupled in some cases. The international trade in films […]
FILM LOGISTICS: High inflation – an argument to invest in automation now
In many industrialized countries, inflation is higher than it has been for decades – and […]