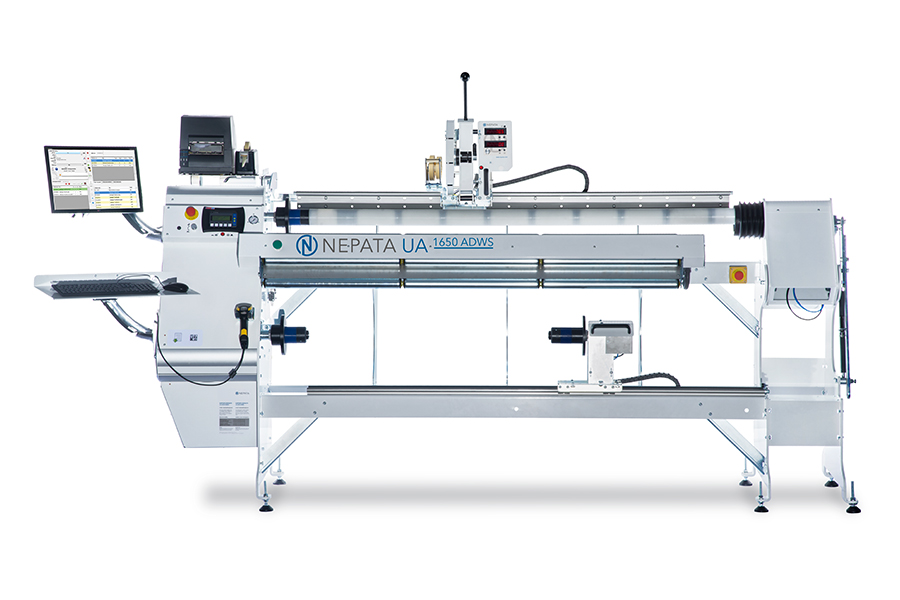 UA1650 ADWS precision converting center
The UA1650 ADWS is our most accurate and comprehensive conversion solution and a globally established system for film trading and film, as well as tape manufacturing. In addition to high-precision rewinding and automatic cutting to length, the UA1650 ADWS also supports accurate cut-off of many film-type media up to a residual width of 50 mm.
The continuous swivel shaft at the top can be operated almost effortlessly and easily, and the threading and unthreading of empty cardboard tubes or finished film rolls takes only seconds. The adjustable end position of the swivel shaft ensures ergonomic working even for small employees. An automatic pneumatic clutch ensures vibration-free wrapping and tapping. The cut-off unit has a rolling knife that can be locked if required. It is mounted on a smooth-running axial slide and can be easily positioned by means of two digital displays for a relative and absolute dimension. By pressing a button with the left hand, the axial slide is blocked and the film roll is tensioned; with the right hand, the film roll can now be tapped.
A line laser is optionally available to indicate the blade position on the media roll, as well as a new type of jaw lubrication system, which directly and sparingly wets the blade with a lubricant, and permanently cleans and brakes the blade. This system leads to significantly better browse results for most media.
Film rolls with a diameter of up to 400 mm can be set up on the unwind. A maximum diameter of 280 mm can be wound and tapped on the upper shaft. The maximum media width for rewinding is 1650 mm, while rolls up to 1900 mm wide can be set up for cut-off. With the FastCut feature, the process time can be reduced when cutting sheets via ConvertPlus2.

SPEED - EN
Wrapping speed at up to 1.5m/s

Geschwindigkeit 2
Wrapping up to 1650mm width, parting up to 1900mm width

Geschwindigkeit 3
Control via ConvertPlus2 software incl. Barcode labels for customer and stock rolls

Geschwindigkeit 4
high precision wrapping <1mm/m

High rewinding accuracy of < 1mm/m / 99.9 %
perfect ergonomics due to adjustable swivel shaft

Speed 6
smooth-running parting unit with double digital display

Speed 7
Pneumatic shaft coupling for vibration-free wrapping and parting off

Speed 8
Minimum cut-off width at the left film end only 50mm

Speed 9
Unique jaw lubrication system for metered wetting of the blade during parting off

Speed 10
Line laser on the cut-off head for exact marking of the position of the cut-off blade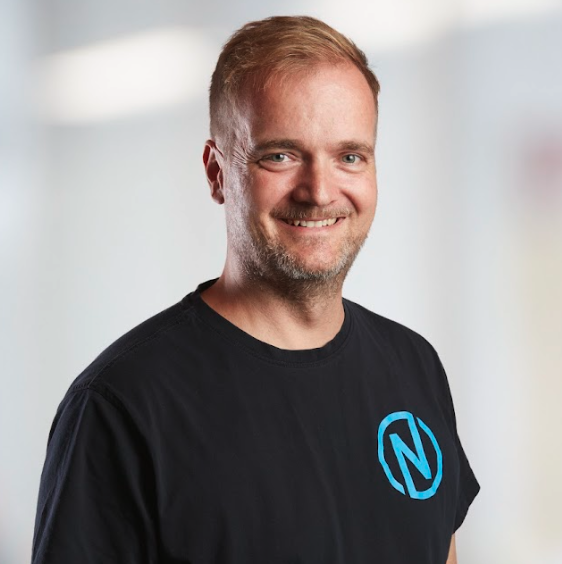 We will be happy to work out an individual offer for you!
Whether wrapping, cut-to-length or slitting machines, cut-off machines or roll storage systems – we are happy to adapt our products individually to your needs and workflows.
Contact us for a no-obligation consultation!
Dipl. Ing. Fabian Franke (CEO)
Max. Working width Wrapping
1650mm
Max. Rewind roll diameter
280mm
Max. Roll diameter Unwind
400mm
Max. Wrapping speed
1,5m/s
Max. Working width parting off
1900mm
Max. Roll diameter parting off
280mm
Sleeve diameter
3" (2 "optional)
Minimum parting width left
50mm
Accuracy when cutting to length
< 1mm/m*
Measurement accuracy
< 2mm/m*
Max. Media thickness
1mm*
Power supply
AC voltage 230 V / 50 Hz - 60 Hz
Working environment
+ 5°C bis + 35°C
Dimensions (H x D x W)
1860mm x 960mm x 3000mm
* Depends on material being used. We will gladly provide you with information.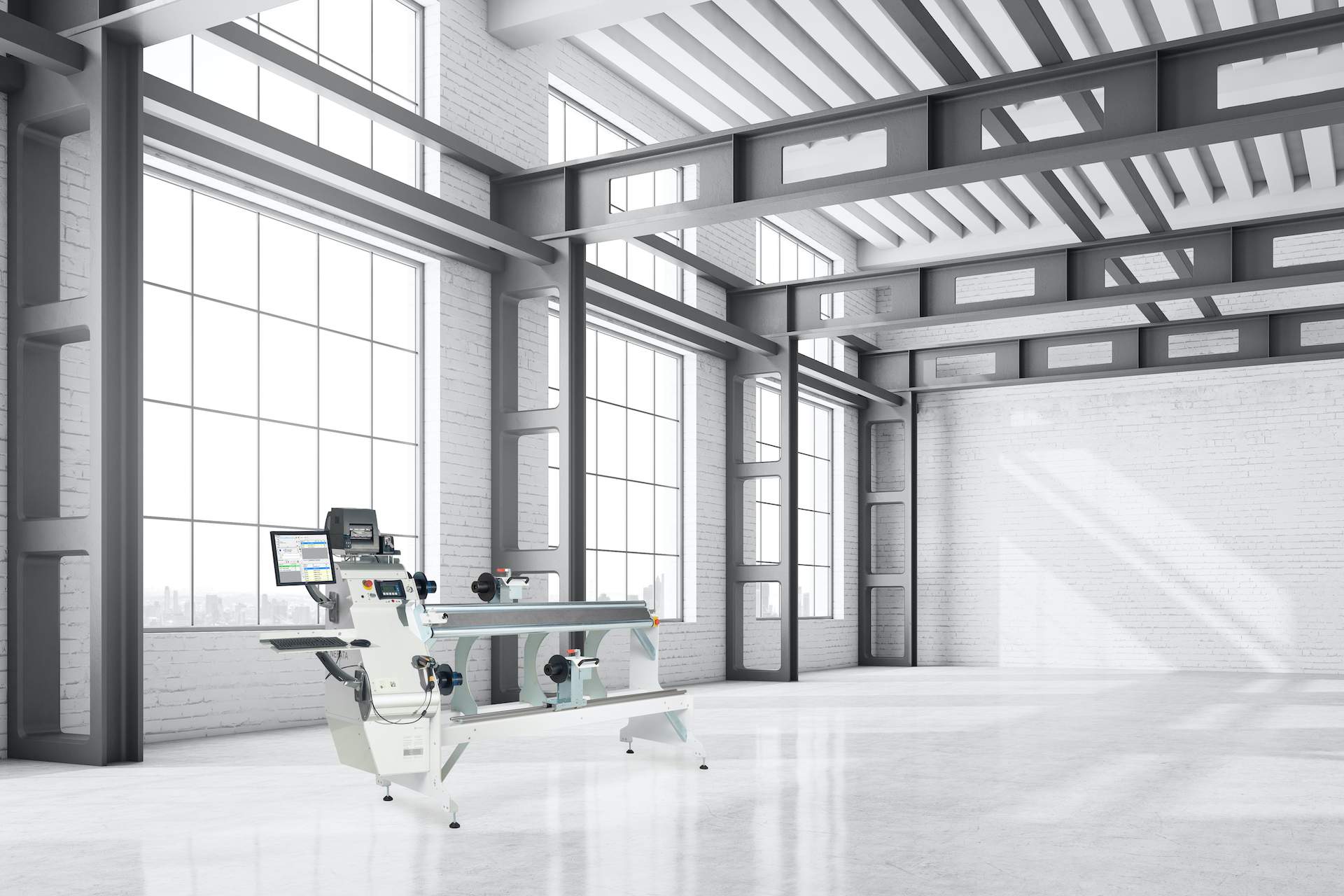 Materials that our
Machines can process
Self-adhesive films, sandblasting films
Masking films, car wrapping films
Magnetic foil, flex foils, flake foils
Sun protection films
Digital printing media, banners
Photographic papers
Papers, wallpapers Reflective self-adhesive films
Mesh
Further optimize the machines with accessories
In addition to excellent basic equipment, it is also possible at any time to adapt Nepata machines even better to the respective needs and workflows with suitable accessories! From lubrication systems, telescopic levers to tape dispensers – stop by our accessories!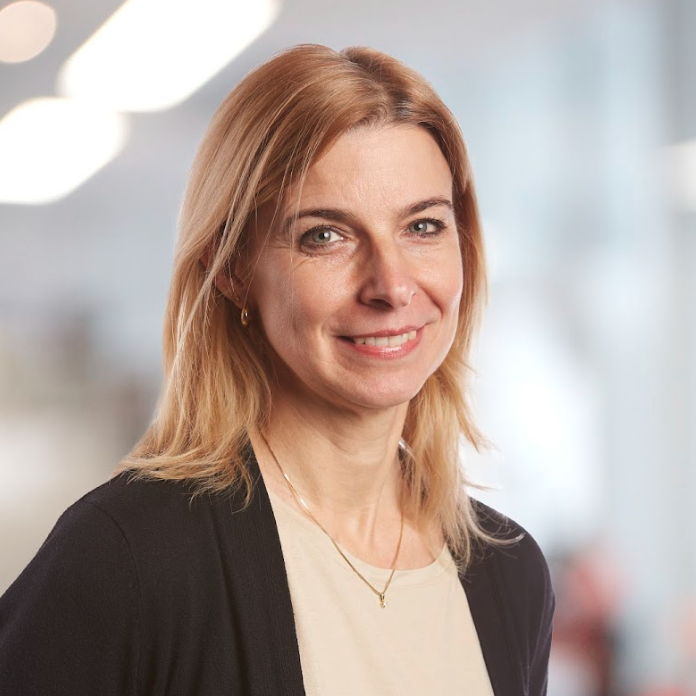 "Since development, production and sales are all under one roof, changes or customer requests can be implemented quickly and easily – if possible – thanks to the short distances.
Contact us today for a no-obligation informational consultation!"
Simone Zopik (Sales Manager)
These machines may also interest you: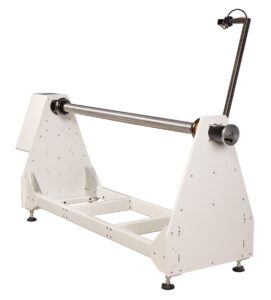 Unwinding of mother reels with a diameter of up to 100cm and a weight of up to 500kg
Web width up to 165cm
Controlled and adjustable web tension
Also check out our blog – this might interest you!
NEW: Economy rewinder UA1850 E
The UA1850 E rewinding and slitting machine is the newest addition to the NEPATA portfolio. […]
FILM LOGISTICS: High inflation – an argument to invest in automation now
In many industrialized countries, inflation is higher than it has been for decades – and […]