Our control software helps you automate your film logistics. There are different levels of integration with the ERP system.
With ConvertPlus2, the basis for all work is a product database that is created from your ERP system or imported via an Excel list. This must at least include the article number and a product description, but can also contain significantly more data that is available in ConvertPlus2 during processing and can ultimately also be printed on the label for the storage roll or for the customer roll. Here, we are very flexible in processing your data.
Level 1: Manual use of the software
The employee at the machine selects an article by scrolling through the product list. Or he searches using a full text search, e.g. using the article number. By double-clicking, the item is loaded into the preview window for the production queue. The desired length and number must now be entered. Depending on the data that has been imported into ConvertPlus2 from your ERP system, you can also work with filter hierarchies, e.g. via the manufacturer, the film series or the color.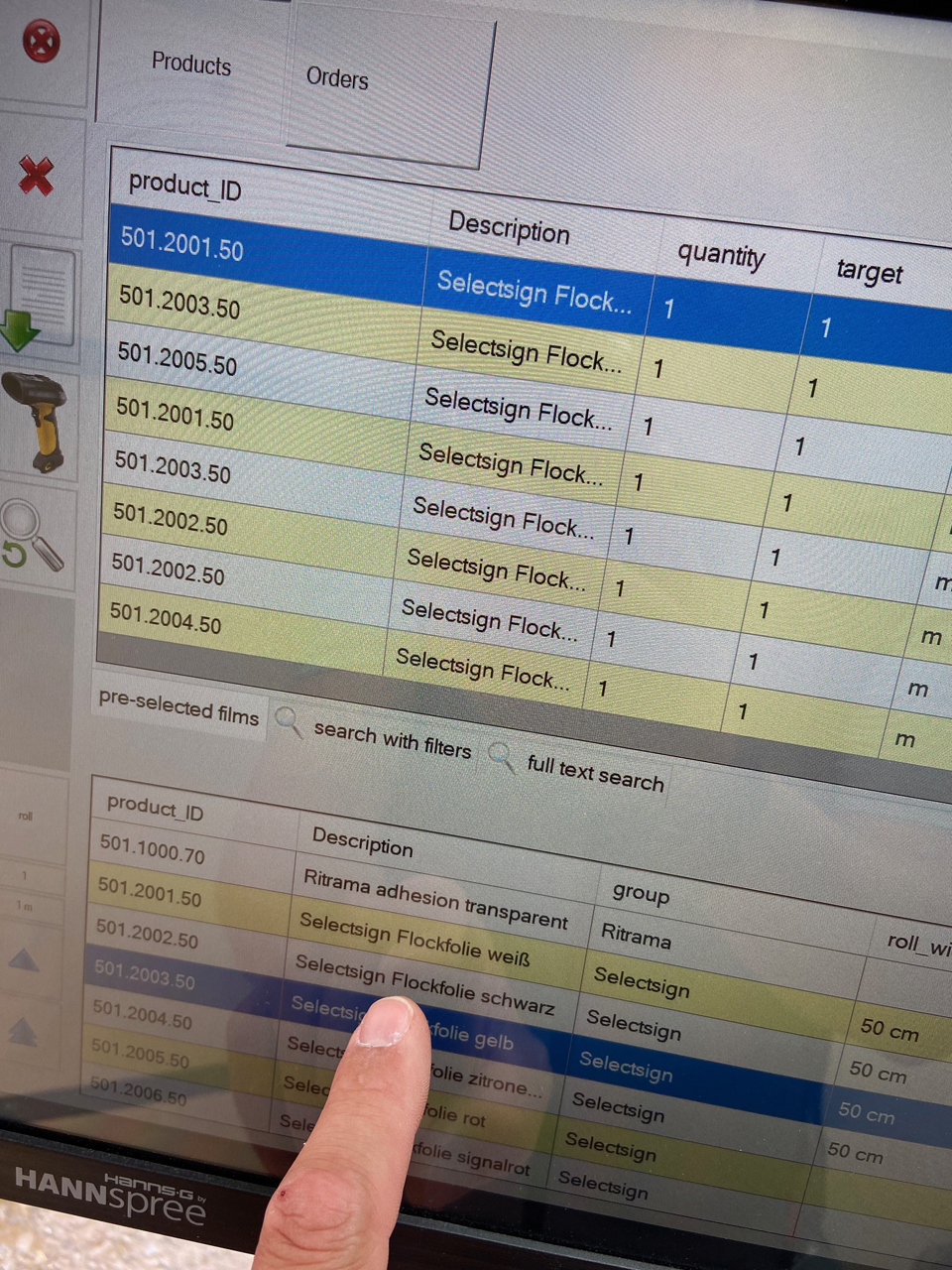 Level 2: Scanning the delivery note
This type of integration is the most common among our customers today. If a corresponding 1D or 2D barcode is printed on your delivery note by the ERP system, which contains the article number and the target length of the film, this code can be recorded on the machine via the scanner and the entire task can be read in with minimal potential for errors.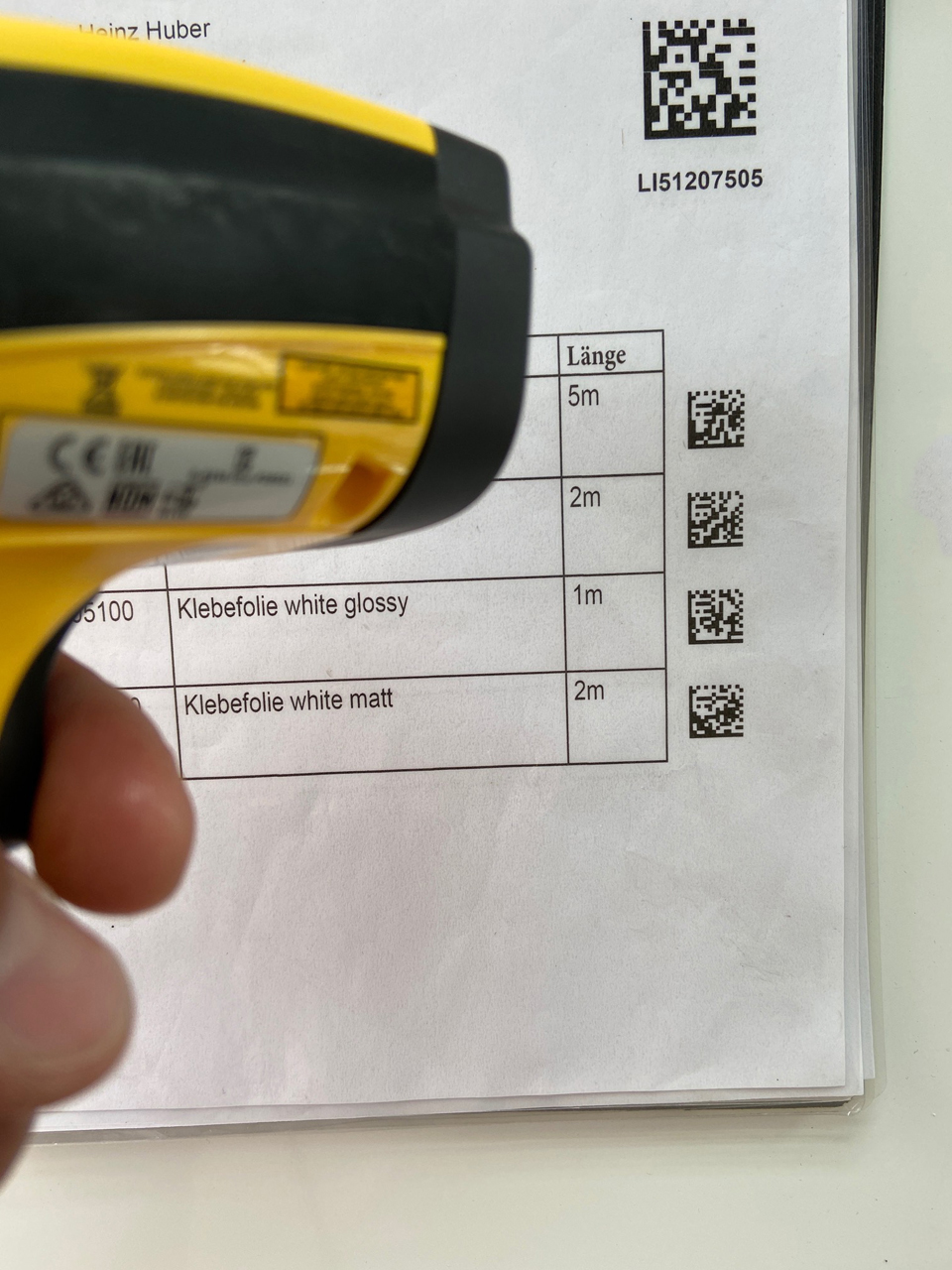 Level 3: Automatic import
This level promises maximum productivity and freedom from errors. In parallel to the printing of a real delivery note, an electronic delivery note is also created by your ERP system. This is a text export file that is stored in a specific folder ("hot folder") on the network or on a drive that the PC of the NEPATA machine has access to. This electronic delivery note is automatically scanned by ConvertPlus2, and the tasks are available in the delivery note preview within seconds. Articles on the delivery note, which are not films to be processed, are filtered out through comparison with the stored product database. When it comes to the form of the electronic delivery note, we have many options to adapt to your ERP system. Levels 2 and 3 also allow you to combine several tasks or delivery notes in the task queue.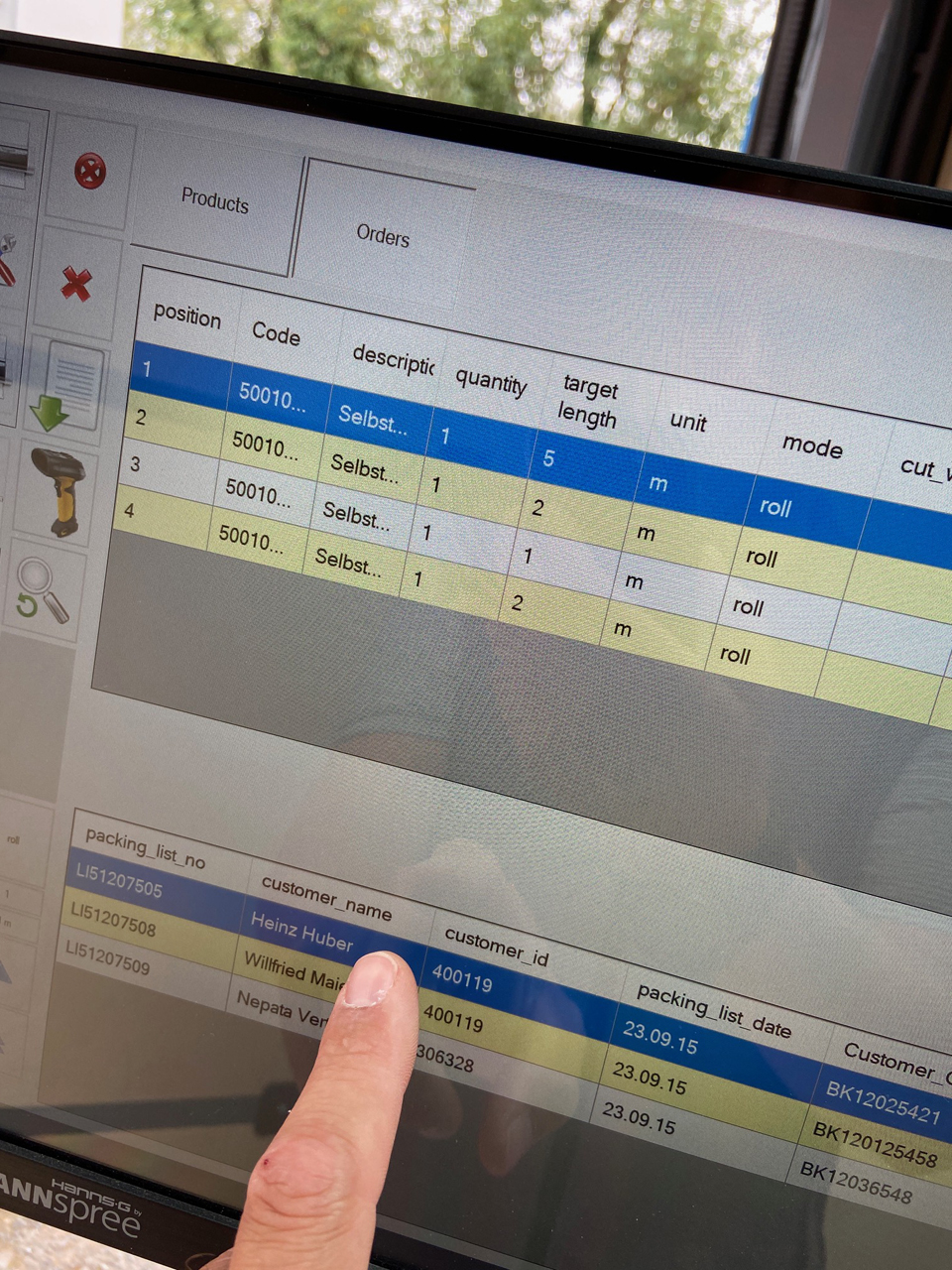 See more on this topic in this video (from minute 2:40)
https://www.youtube.com/watch?v=DbZMccRk_Ig
Series on the ConvertPlus2 control software –