PREVIEW: S1000 SHEET CUTTER WITH 100CM WEB WIDTH
As NEPATA's first proprietary sheet cutting platform, the S1000 sheet cutter offers first-class performance with a production capacity of up to 5,000 A4 sheets per hour.
The S1000 operates with a maximum media width of 1000mm.
A nut roll with a diameter of up to 40cm can be easily and quickly set up on the single-sided unwind with pneumatic clamping system. Up to seven individually adjustable and pneumatically activated squeezing knives divide the material lengthwise (three are included in the scope of delivery, additional knives are optionally available). The automatic cross-section is also made by means of a squeezing knife. Due to the high quality cutting technology, a wide variety of media such as plotter films, adhesive films, tinting films, sun protection films, flock films, flex films, label material, paper, PET films and much more can be cut perfectly. The maximum length of the bow is 100cm. The sheets are stacked on a tray with adjustable guides. The S1000 has a manual unit for smoothing sheets for improved flatness.
The S1000 sheeting machine is conveniently operated via a touchscreen, which can be used to control all necessary operating modes and settings.
The S1000 is fully compatible with ConvertPlus2 software, which provides error-free control of all conversion operations from your ERP system – with sheets or sheet bundles and parent rolls (stock rolls) each receiving labels with the appropriate run lengths and other data.
Depending on the material, approx. 1,800 cross sections per hour can be performed at a feed rate of approx. 20cm. Depending on the number of longitudinal cuts, this therefore results in high performance from the S1000 sheet cutter – with maximum flexibility, short setup times and the precision typical of all NEPATA conversion solutions.

SPEED - EN
Precise sheet cutting with media width up to 1000mm

Geschwindigkeit 2
Up to seven squeeze knives for the longitudinal cut, so the web can be divided into 6 segments with trimming on both sides

Geschwindigkeit 3
High throughput per hour with maximum flexibility

Geschwindigkeit 4
Unit for smoothing sheets for better flatness

High rewinding accuracy of < 1mm/m / 99.9 %

Speed 6
Operation via touch screen, control via German PLC

Speed 7
Automatic clamping through pneumatics

Speed 8
Control via ConvertPlus2 software possible – incl. Barcode labels for sheet bundles and storage rolls

Speed 9
Quicker return on investment by avoiding errors and waste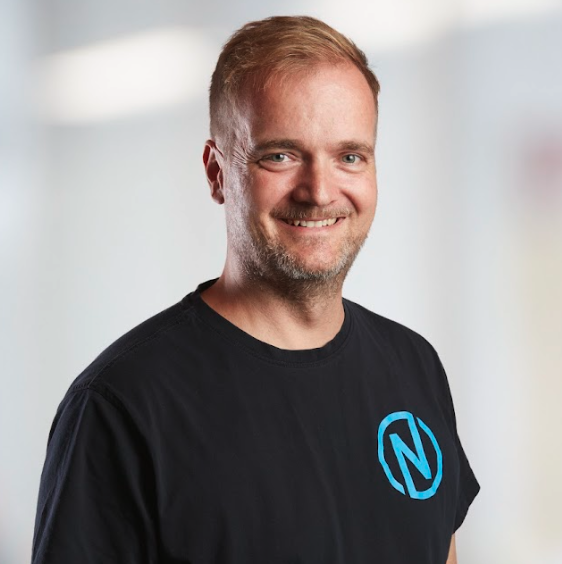 We will be happy to work out an individual offer for you!
Whether wrapping, cut-to-length or slitting machines, cut-off machines or roll storage systems – we are happy to adapt our products individually to your needs and workflows.
Contact us for a no-obligation consultation!
Dipl. Ing. Fabian Franke (CEO)
Max. Number of knives longitudinal cut
7 (3 are included in the scope of delivery)
Max. Number of sheets per hour
5.000 A4 sheets
Cutting system longitudinal cut
Pinch knife, pneumatically activated
Cutting system cross section
Pinch knife, pneumatically activated
Max. Roll diameter unwinding
400mm
Sleeve diameter
3" (2" optional)
Accuracy in sheet feed
+- 0,1mm*
Accuracy in longitudinal section
+- 0,1mm*
Max. Media thickness
1mm*
Power supply
AC voltage 230 V / 50 Hz - 60 Hz
Compressed air supply
6bar
Working environment
+5°C to +35°C
Dimensions (H x D x W)
tba
video_repeat does not have any rows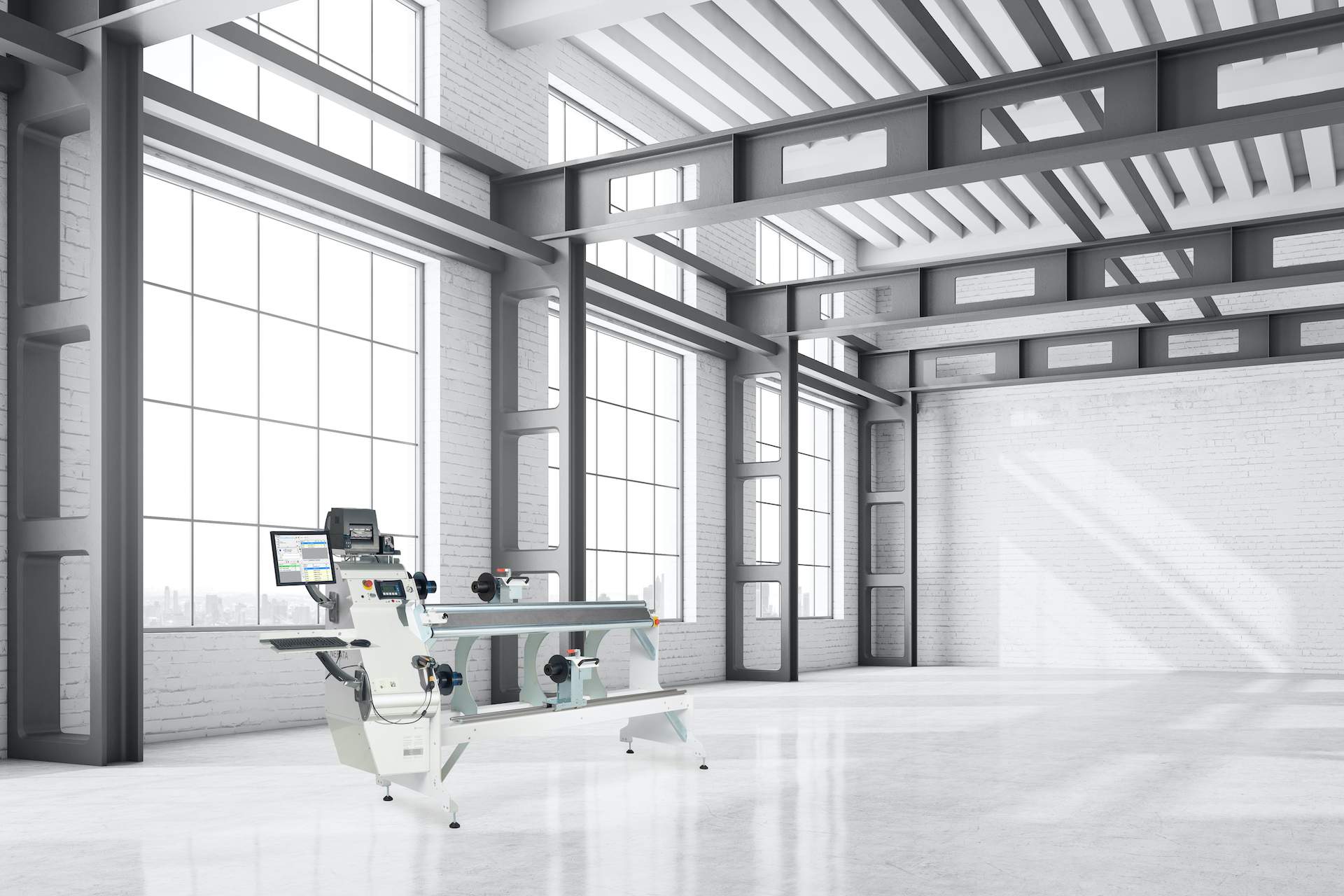 Materials that our
Machines can process
Self-adhesive films, sandblasting films
Masking films, car wrapping films
Magnetic foil, flex foils, flake foils
Sun protection films
Digital printing media, banners
Photographic papers
Papers, wallpapers Reflective self-adhesive films
Mesh
Further optimize the machines with accessories
In addition to excellent basic equipment, it is also possible at any time to adapt Nepata machines even better to the respective needs and workflows with suitable accessories! From lubrication systems, telescopic levers to tape dispensers – stop by our accessories!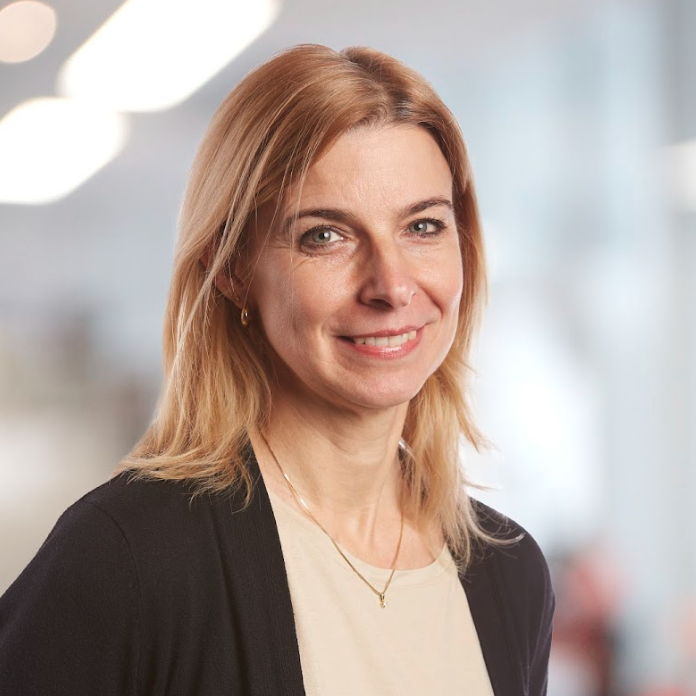 "Since development, production and sales are all under one roof, changes or customer requests can be implemented quickly and easily – if possible – thanks to the short distances.
Contact us today for a no-obligation informational consultation!"
Simone Zopik (Sales Manager)
These machines may also interest you:
Also check out our blog – this might interest you!
FILM LOGISTICS: High inflation – an argument to invest in automation now
In many industrialized countries, inflation is higher than it has been for decades – and […]
SLITTER-SERIES: #2 – Beware, sharp! Why the right grinding is so important
Actually a no-brainer: You need a sharp blade to cleanly cut off films and nonwovens […]